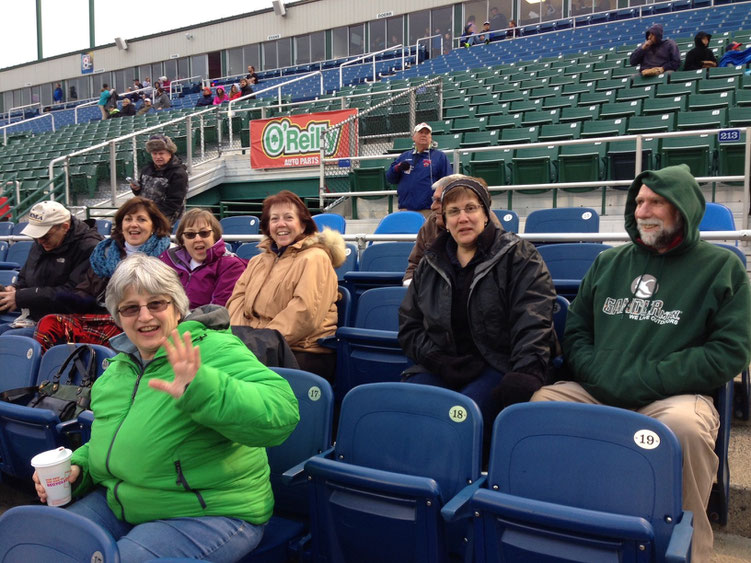 At a cold night in Portland, the Sea Dogs had some distinguished Saint James School teachers in the stands to commemorate their hard work.   It was Teacher Appreciation Night and their names were on the scoreboard as they were recognized for going above and beyond in their duties and their dedication to Saint James School .  

All teachers at Saint James School work extremely hard for the betterment of all students.  They work tirelessly and they are the heart and soul of the school.  Without these dedicated teachers, Saint James School would just be a school but with these committed teachers, Saint James School is more than just a school, it is a family devoted to make sure each child does their very best and succeeds.  

Let us give a BIG THANK YOU to these caring and devoted teachers for all that they do each and every day at Saint James School.